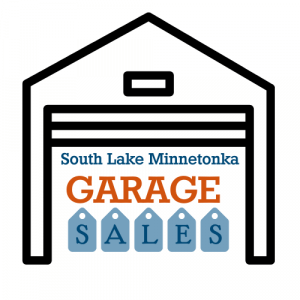 May 12-14, 2023 in South Lake Minnetonka Community
Join us for the South Lake Minnetonka Community Wide Garage Sales!
This is the 2nd annual five-community garage sale event in the cities of Shorewood, Deephaven, Greenwood, Tonka Bay, and Excelsior.
Garage sales will be held anytime between May 12-14, 2023. Hours and days will be at the discretion of the person holding the sale.
Early Bird Registration is open from February 14 until March 20!
Hold a garage sale before trash pick-up day is hosted in Shorewood and Excelsior!
Want to register? It's easy AND you receive:
A listing on our interactive map
A listing of 100 characters in the event program which will be distributed amongst all five communities
A media kit to advertise your sale
Listing on the official South Lake Minnetonka Community Wide Garage Sale webpage
FREE donation pickup service from Disabled Veterans of America following your sale AND information on trash day in Excelsior and Shorewood (May 20)
Option to purchase a branded yard sign
Businesses can also participate and will have an option of a business card size ad in the event program, listing on the interactive map, media kit, and listing on our website.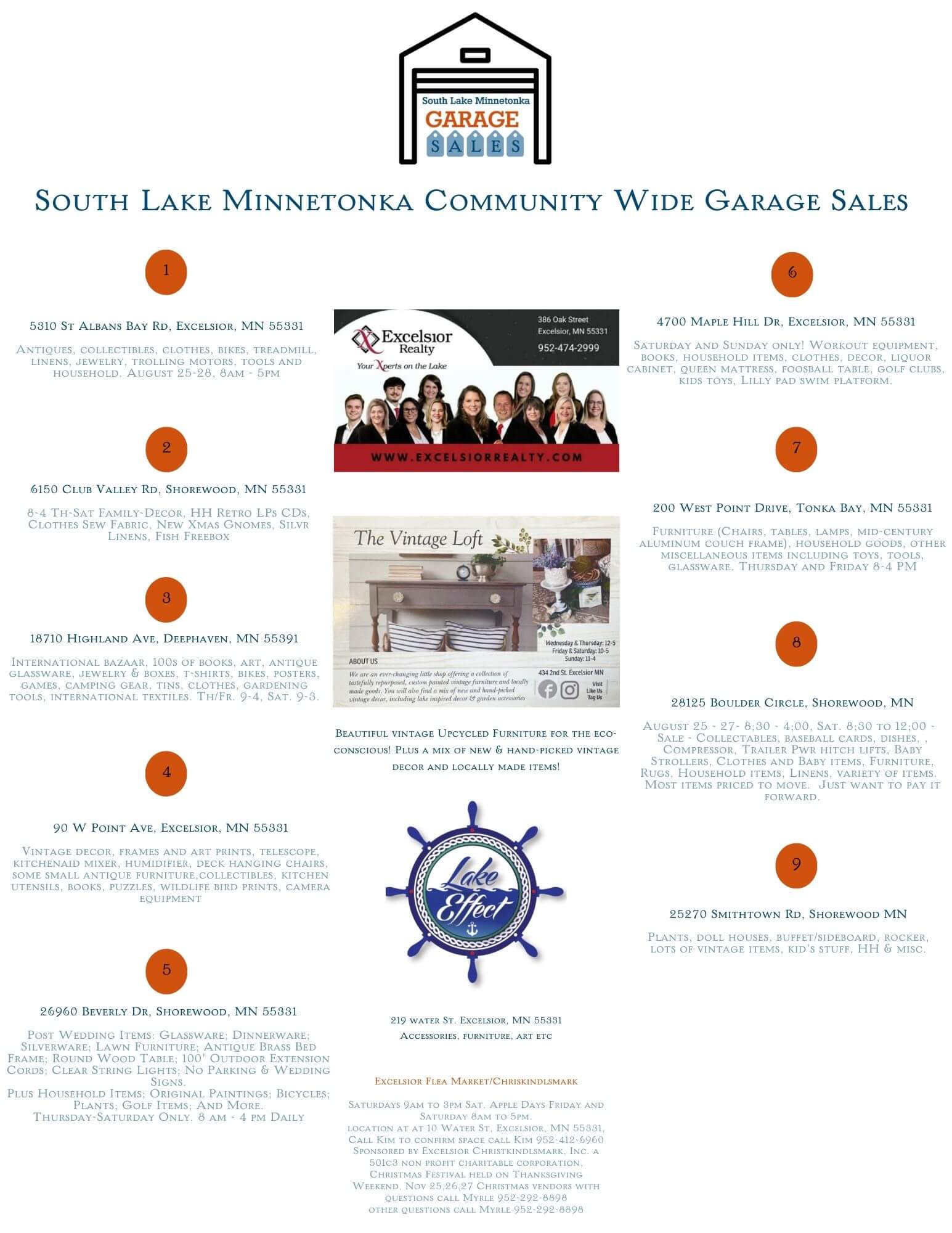 Questions?
Contact Carolynne Telford
carolynne@elmcc.org
952-607-7568
Media Kits
Download this link for the South Lake Minnetonka Community Wide Garage Sales media kit to post to your social media!
Suggested Hashtags: #exclakemtka #garagesales #communitysales
Tag us @exclakemtka on Instagram & Facebook