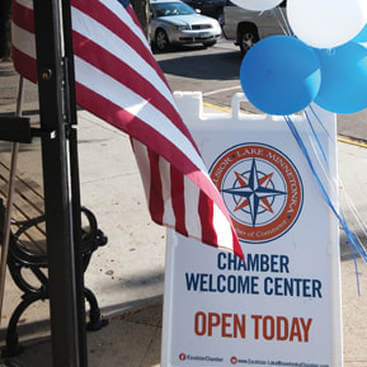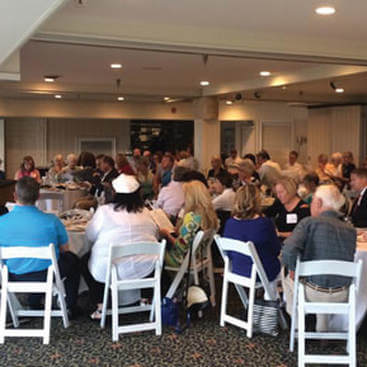 MISSION STATEMENT 
The Excelsior-Lake Minnetonka Chamber of Commerce is the leading representative of the business community, actively promoting a prosperous business climate, thereby creating a positive environment for the entire South Lake Minnetonka community.
Member Benefits:
Member Spotlight
Member Spotlights will be featured in the bi-weekly newsletter that is distributed to all chamber members as well as our community distribution list of over 3000 people. This is a great way to spotlight your business and get exposure in the community. We want to highlight and celebrate our members. Questions or concerns can be forwarded to tiffany@elmcc.org.
What will the Chamber do for you?
Welcome Center
Information clearing house
Resource sharing
Local prosperity
Community well-being
Local decision-making
Keep dollars in local economy
Presence in the community
Marketing assistance
Consolidated vision
Voting rights 
Monthly Meetings
Events
Community connection
Retail Committee
Collaborative opportunities
Website, Social Media, Weekly communications
Shared Knowledge
Elevate your profile
Booster Club
Ambassador Club
Business education
Magnifies visibility
Informs
Weekly news
Social media
Mobile-friendly website
Destination design
Attract customers
Send a positive message
Upsell
Generate and turnover revenue
Special events
Chamber event involvement 
Benefits: Visibility, Connections, Influence
Listings on website and social media.
Weekly e-news communications with other chamber members, when your firm has a promotion, sale or event that is pertinent.
Sponsorship opportunities that offer high visibility for your company name, services and products.
Opportunities to participate in community promotions and volunteer activities, including but not limited to, economic issues, cultural events, advertising and marketing projects of the Excelsior -  Lake Minnetonka community.
Participation in multi-level platform marketing efforts, such as:
Full access to the Chamber Welcome Center, 37 Water Street – display materials, use of the conference room, promotional opportunities.
Access to our partnership with the Minnetonka High School business programs
Use of Chamber logos on your own marketing materials.
Networking opportunities at the monthly meetings (3rd Thursday of each month).
Member Networking Meetings
Held on the 1st Tuesday of each month, this is a great way to get away from the office, meet other business owners, promote your products & services and make connections. The Chamber sends e-mail reminders of the date, time and special guest speakers. We invite members and guests to make a brief pitch to the whole group.
Cha​mber Sponsored Events
Sponsorship, volunteering, attending! All fun ways to be involved and meet new people! Visit the event webpages for further information.
LUCK O'THE LAKE 5K FUN RUN: Saturday, March 18, 2023.  A fundraiser where all proceeds go towards regular Chamber programs such as Holiday lights, Seasonal décor, 4th of July, Art on the Lake, Apple Day, Chamber Welcome Center and many more.
EXCELSIOR FARMERS' MARKET: Tuesdays, June 14- August 30, 2 - 6 PM.
ART ON THE LAKE: Saturday & Sunday, June 10 & 11, 2023 in Downtown Excelsior Excelsior. One of Twin Cities' best-juried art shows, Original art, live music, beautiful setting, delectable food, wine & beer tent.
EXCELSIOR CRAZY DAYS: The third weekend in July: Annual shopping event on Water Street in downtown Excelsior, shop the end of Summer sales of our local boutiques.
LAKE MINNETONKA 4TH OF JULY CELEBRATION Free event at the Excelsior Commons. Register for the Firecracker 1-mile, 5K & 10K Run, Kids' Patriotic Parade, Live Music, Food Vendors and Fireworks.
APPLE DAY: Friday & Saturday, September 16 & 17 , 2013 in Downtown Excelsior. A Lakeside Festival celebrating community, featuring locally produced foods, art, handicrafts & a good old fashioned street dance.