Click Here to find out more information about being an artist at Art on the Lake!

Excelsior Art on the Lake 2023
Saturday, June 10- Sunday, June 11, 2023
Saturday, June 10: 10 AM- 6 PM
Sunday, June 11: 10 AM- 4 PM
Applications are now closed
Excelsior Art on the Lake is a high profile event and enjoys a loyal following of 18,000+ art admirers, collectors and buyers. Over 120 artists will be displaying original works amidst live music and a variety of food offerings. It is an engaging creative event that connects the artist's personal story with a vibrant lake community, while showcasing an array of outstanding artistic work from multiple disciplines. The historic lakeside village of Excelsior draws art enthusiasts from across the Minneapolis/St. Paul area with its unique shops, galleries and restaurants.​Excelsior Art on the Lake provides an inspiring experience for both the artist and the public. Local musicians will entertain and regional food vendors will be onsite throughout the two-day event.
Do you want to participate in Art on the Lake, but don't fit the necessary categories? Sponsor Art on the Lake a receive multiple deliverables, including a 10x10 booth space!
Allowed categories:
Artisan Goods, Ceramics, Drawing and Printmaking, Eco Art, Glass, Jewelry, Leather, Metal, Mixed Media, Painting, Photography, Sculpture, Textiles, Wood
June 10, 2023
5 AM: Artist Load-In Begins
10 AM: Show Opens
10-12 PM: Primrose School Kid's Corner 
12 PM: Debbie Hart Awardees Announced
12:30 PM: Skippin Stones Band in Beer Garden
2 PM: James Dahl in Beer Garden
3:30 PM: Me and Todd with Maryn Band in Beer Garden
5 PM: Sockeye Socktooth Band in Beer Garden
June 11, 2023
10 AM: Show Opens
12 PM: Olivia Carey Duo in Beer Garden
1:30 PM: Traveld Ground Music in Beer Garden
3 PM: Phil Berbig in Beer Garden
4 PM: 2023 Art on the Lake Concludes
Debbie Hart was the original founder of Excelsior Art on the Lake. 
In her memory, The Debbie Hart Award is given to four artists, every year, who exemplify Debbie's spirit and values. Every category is taken into consideration, but since there are only four awards, each category may not be represented in the final awards selection.
Each winner receives a cash prize and will be invited back the following year with jury and single booth fee waived.
A designated team of jurors, each with a unique background in the field of art, will begin the jurying process.
Please make sure your booth is ready and at your artwork is displayed its best.
Criteria for the Debbie Hart judging process:
Originality

Quality of craftsmanship 

Booth presentation

Personal interaction and public engagement
Congrats to our 2022 Debbie Hart Award Winners!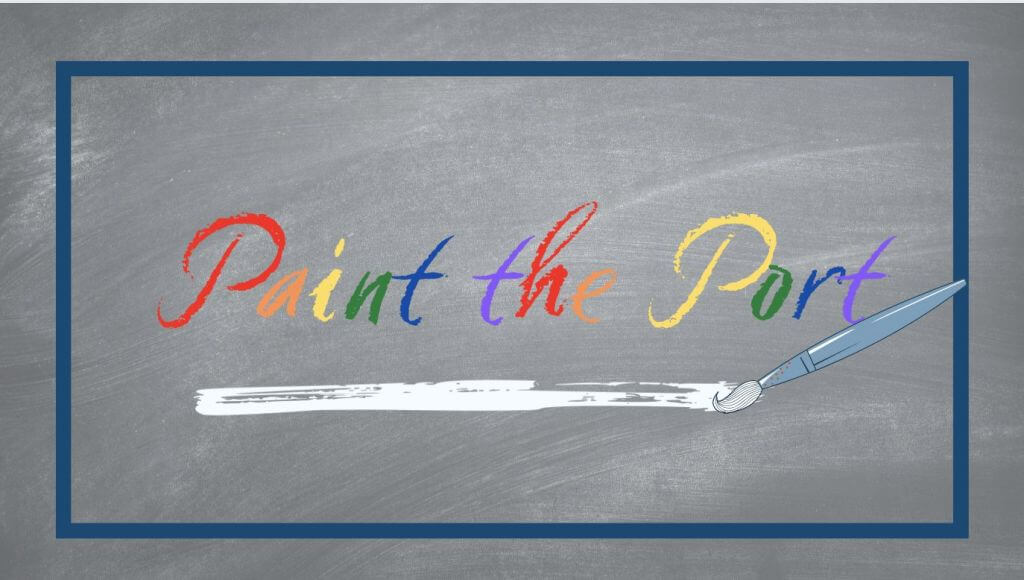 Registration opens in April 2023. Each purchase includes:
10x10 FT Square on Water Street, in front of artist booth
Chalk
Goodie Bag
June 9, 2023: 12 PM- 3 PM
Join us for the 2nd Annual Paint the Port event, and decorate Water Street! Each square will be 10x10 FT and located in front of an artist's booth right in Downtown Excelsior.
Show your art of for the over 7,000 attendees at Art on the Lake.
Questions?
Want to learn more about being an artist, sponsor, band, vendor, or volunteer? Email Carolynne Telford, Event Manager, today!