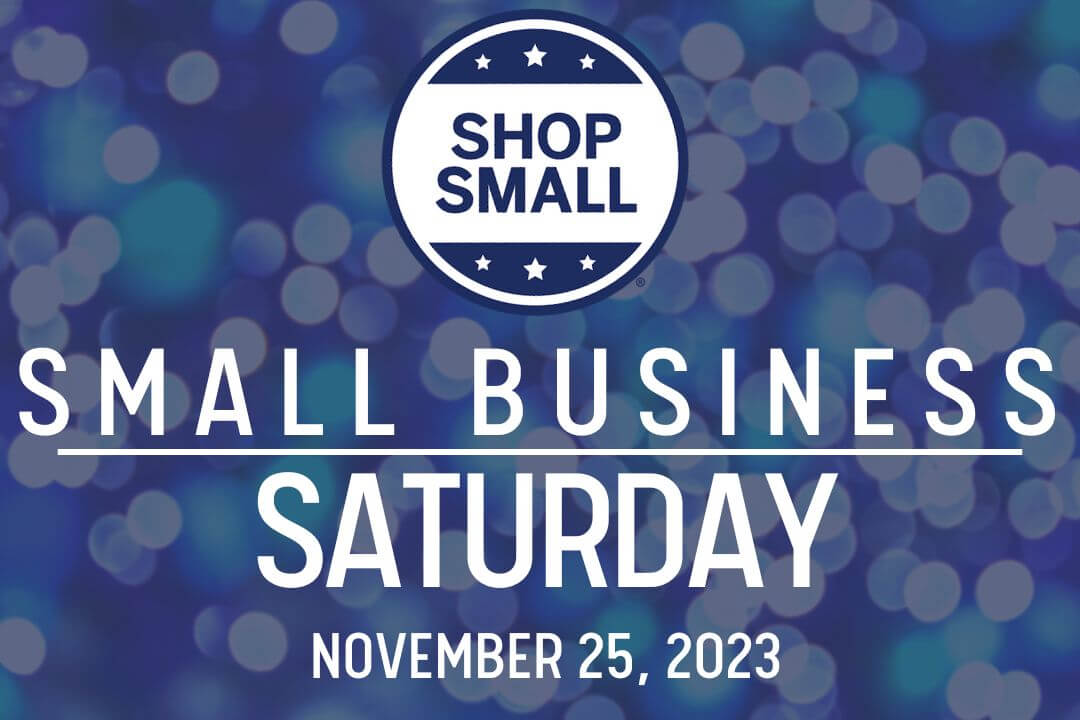 Small Business Saturday is more than just a shopping day; it's a celebration of community and a testament to the vitality of local commerce. In this blog post, we'll delve into the purpose, origin, and history of Small Business Saturday, and explore why supporting small businesses is crucial. We'll also highlight the role of the Excelsior-Lake Minnetonka Chamber of Commerce in supporting these enterprises and creating thriving business districts.
The Origin and History of Small Business Saturday
Small Business Saturday, an annual event falling on the Saturday following Thanksgiving, was conceived by American Express in 2010. The idea was simple: to encourage consumers to "shop small" and support local businesses amidst the fervor of the holiday shopping season. What began as a single initiative has since grown into a nationwide movement.
Since its inception, Small Business Saturday has gained immense popularity and recognition. It's now widely observed throughout the United States and is supported by various organizations, businesses, and local communities. The day serves as a reminder of the essential role small businesses play in the economy and as the lifeblood of countless communities.
Why Shop Small and Support Local Businesses?
Small businesses are the backbone of any community. They bring diversity, uniqueness, and a personal touch to the marketplace that larger corporations often can't match. Here are several reasons why supporting local businesses is vital:
Economic Impact: Local businesses reinvest a significant portion of their revenue within the community, contributing to its economic growth and development. They create jobs, foster entrepreneurship, and stimulate economic activity.
Unique Offerings: Small businesses often offer distinctive, locally-sourced, and handcrafted products and services. Supporting them ensures access to these one-of-a-kind offerings that reflect the character of the community.
Personalized Service: Local businesses are known for their exceptional customer service. They understand the unique needs and preferences of their community and are more likely to go the extra mile to satisfy their customers.
Community Identity: Local businesses help build a strong community identity. They shape the culture, support local events, and give neighborhoods their distinct character.
Environmental Benefits: Smaller businesses generally have a smaller carbon footprint and are more likely to employ sustainable and environmentally-friendly practices.
The Role of a Chamber of Commerce
Chambers of Commerce play a pivotal role in supporting small businesses and fostering a thriving business district. They act as advocates, facilitators, and resources for local enterprises. Here's how they make a difference:
Advocacy: Chambers of Commerce lobby for policies and regulations that support small businesses and create a conducive business environment. They represent the interests of their members at the local, state, and federal levels.
Networking and Collaboration: Chambers provide platforms for businesses to connect, collaborate, and learn from one another. This networking can lead to growth opportunities and shared expertise.
Resources and Education: They offer resources, educational programs, and workshops to help businesses improve and adapt to changing market dynamics.
Promotion: Chambers actively promote the local business community, attracting visitors and customers to the area. This can significantly boost the revenue of small businesses.
In conclusion, Small Business Saturday is not just a shopping event; it's a celebration of the unique and invaluable contributions small businesses make to our communities. By supporting local enterprises, we invest in the heart of our neighborhoods, ensuring they continue to thrive and prosper. The role of Chambers of Commerce in championing small businesses cannot be understated; they are essential partners in the journey toward a prosperous and vibrant business district. So, this Small Business Saturday, let's come together to shop small, celebrate community, and embrace the essence of local commerce.