When is Lake Minnetonka's 4th of July Celebration this year?
July 4, 2023
Where is Lake Minnetonka 4th of July Celebration?
There are a variety of activities going on all day! However, the hub for activities will be at Excelsior Commons in Downtown Excelsior, MN. Please see the full schedule of events on our main page for times and locations.
Where can I park?
Parking is available:
-Excelsior East Lot (behind Excelsior Brewing): 249 Water St, Excelsior, MN 55331
Mount Calvary Lutheran Church: 301 County Rd 19, Excelsior, MN 55331
-limited spots at Excelsior Elementary: 441 Oak St, Excelsior, MN 55331
There is also ample paid street parking available. No shuttle is provided.
*PLEASE NOTE: The West Parking lot will be under construction and there will be very limited parking available*.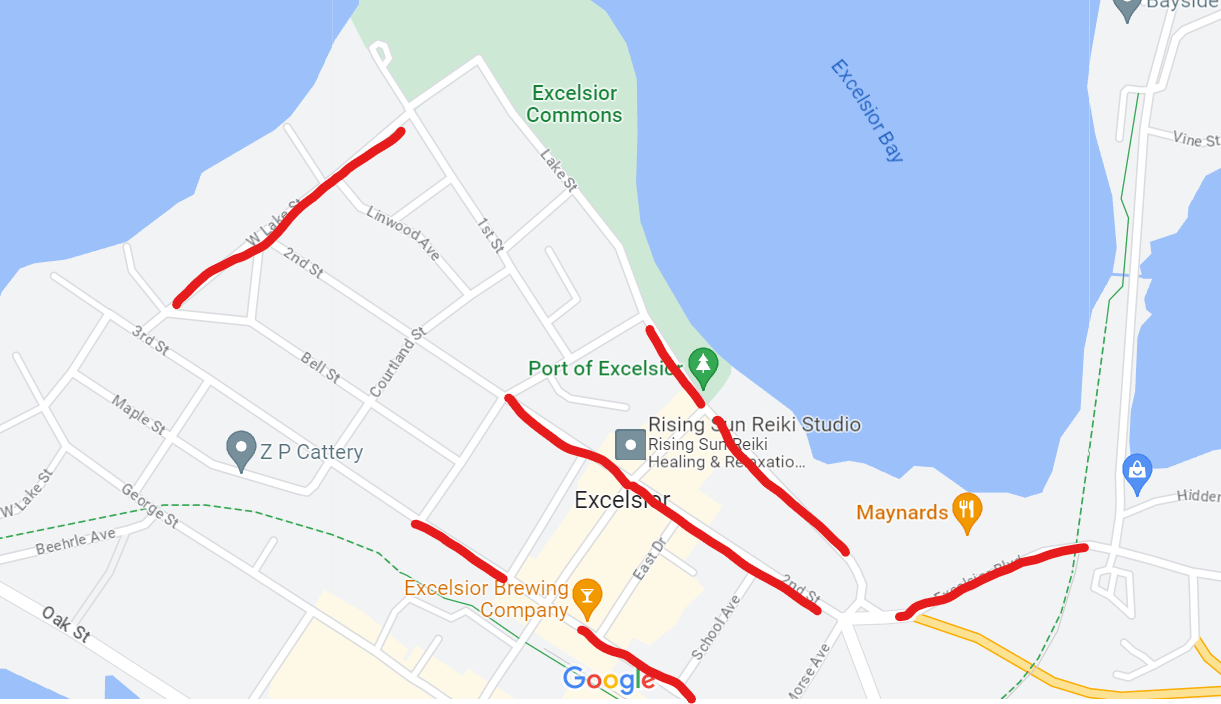 Are dogs allowed?
Dogs are allowed, however, the Chamber is not liable for any injuries or incidents that occur with your animals. Please be sure to pick up anything left behind!
Is the Commons wheelchair accessible?
Yes, with great viewing opportunities from the new Pavillion!
Is there food and drink available?
There will be 13+ food vendors serving a variety of foods and will have water and drinks available for sale. We also encourage you to check out the breweries and restaurants on Water Street and Downtown Excelsior.
What would I have to pay for?
Any purchases from food vendors. Event merchandise is also available for sale.
Food vendors' pricing is based on their own pricing regulations.
Cash or card, and Apple Pay, are accepted.
What happens in case of emergency or lost/found?
First Aid, emergency responders and lost/found will be located at the Chamber HQ tent near the entrance of the Commons.
Where are bathrooms located?
Portapotties at the Commons Park in Excelsior.
Who can I contact with additional questions? 
Please email carolynne@elmcc.org with additional questions prior to June 29.